What you need to know
Travelling with children
Turn every trip into a fun adventure
Taking children on a plane trip does not have to be a difficult endeavour. You just have to prepare and anticipate trickier situations, so that everything runs smoothly and all of you have fun. Follow our suggestions and enjoy your trip.
Download the document with tips for traveling with children.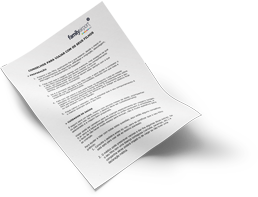 I'm about to purchase a trip. Any tips?

When making your reservation, inform your airline or travel agent that you will be travelling with children. They may give you a few suggestions, such as booking an overnight flight, so that children maintain their regular sleep cycle, or booking window seats.

Which documents are required?

Children must have their own Citizen's Card/Identity Card and Passport, if applicable, always at hand.

Note that, when validating the age of all children under two years, their birth certificate, may not be accepted by the airline, as it does not include a photo.

Once at the airport, remember that all children (even those travelling on your lap, without seat reservation) must have a boarding pass.

Also take into account that a 7-day old child travelling with TAP must be cleared by a physician appointed by TAP (clearance from the child's regular physician is not sufficient). This procedure may differ for other companies.

In such situation, keep in mind that the airline's authority prevails, and your child may be refused boarding.

The child is not accompanied by the parents. Is any extra documentation required?

Yes. More information here.

What do I need to do before travelling?

A few days before boarding, explain to your children what they need to do and what they will go through before getting to the plane. Explain this in a positive way, so they do not feel any fear or discomfort, but highlight that it is important that they remain close to you.

Air travel can be stressful for kids, particularly in the case of long-haul flights. The dry air and low atmospheric pressure in the cabin can cause anxiety, and the lack of space to play can also cause irritability.

In order to make sure everything is ready for the trip, visit the paediatrician. This way you can be sure that your children are feeling well and/or have the necessary vaccines for the trip.

If a child is ill, for example, with chickenpox or measles, you are obliged to inform the airline prior to your trip, in order to know the acceptance conditions.

Bring chewing gum and hard candy, which may be necessary to relieve ear pain.

Make sure the children remain hydrated. The most advisable beverages, other than water, are fruit juices or tea. Avoid carbonated drinks, as these have a diuretic effect. If you need to transport liquids as cabin baggage, please be aware of the restrictions applicable.

I am travelling with my family and we have a lot of baggage. How can I simplify our trip?

When travelling with lots of baggage, the airport can provide baggage handling services and personal assistance services, which make everything easier and free up your hands and mind to take care of what is most important: your family.

We have arrived at the airport. What now?

The airport is a vast space, with lots of people circulating. Your main focus should be on keeping your children near you and ensuring that they are acclimated and at ease.

A few suggestions:

- Bring suitable clothing to mitigate temperature differences between the airport, the plane and your destination.

- Arrive early, so you can handle everything without haste. Be at the airport two hours earlier for domestic and European flights, and three hours earlier for intercontinental flights.

- Normally, passengers with children are allowed to board first. For this to happen, you must get to the gate before boarding starts.

- Never leave your children unattended, even to go to the bathroom. If you lose sight of your children, ask a staff member for help.

- At the airport there are several entertainment options for children, including watching the planes land and take off. Keep them active, so they will be quieter and calm during the flight.

- If you require a pushchair right until boarding, the airline will check it in at the gate, and put it in the cargo hold. It will be returned to you once you arrive at your destination. Please note that most airlines are not liable for any damages occurring before check-in.

- All passengers must go through the X-ray scanning, including children. Only infants may go through with their parents. Remember that hand baggage must also pass through the security checkpoint. To find out what you may carry with you, see the page with information concerning hand baggage.

- If the child is in a pushchair, put them on your lap instead, and before passing the pushchair through the X-ray, remove all the equipment and items from all bags and place them in the appropriate trays for inspection.

I am travelling with a child who requires special care. What should I know?

Ensuring the well-being and tranquility of children with special needs is crucial. Therefore:

- Inform the security officer of the existence of any special medical devices. Present the respective medical certificate or other document.

- If you think your child may be uncomfortable during security check, talk to them and help them find the best way to minimise stress.

- Never leave your child alone during the inspection procedure, even when a specific inspection is necessary.

- The adult travelling with a child in a special device is the only person that is allowed to remove them from such device for inspection.

- If your child cannot walk or stand, the security officer shall perform the inspection while the child remains in the device.

The airport provides the Myway service for passengers with reduced mobility.

When booking, inform your airline of any special assistance service you may require, and the airline will notify the airport. For more information about the MyWay service, see the respective information page.

Finally on board!

During the flight, it is important that children remain calm, entertained and safe. For full comfort on board, follow our suggestions:

- Ask a member of the cabin crew to watch your child if you need to go to the bathroom.

- For added comfort, have your child take off their shoes, as their feet may swell due to the high altitude.

- Keep your child occupied during the flight. Bring the child's own toys or ask the airline if they will provide some.

- If your child is using an electronic game, turn off the sound and make sure they are not using it during take-off and landing.

- Once at your destination, wait for other passengers to exit the plane so that you can collect your baggage more comfortably.
Madeira Airport
Nice trips