26.07.2017
Beijing - Lisbon inaugural flight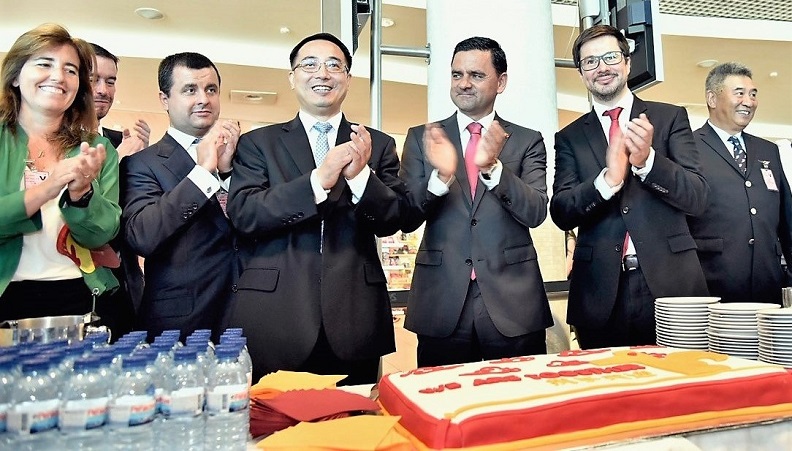 Today marks the beginning of the direct air connection between Beijing and Lisbon, which has been sought after for a long time and is an objective fulfilled by Lisbon Airport's strategy regarding route development. It is thus with great pride that ANA Aeroportos de Portugal/VINCI Airports welcomes BCA – Beijing Capital Airlines, on this Wednesday morning.
The new route begins with three weekly frequencies, with the operation moving forward to four weekly frequencies as soon as winter begins, in November.
We believe this offer will soon be further reinforced if we consider the accelerated growth pace of the Chinese market, which, even without direct connections to Portugal, grew over 18% in 2016.
With this new regular route, Lisbon Airport sees its direct connectivity to the East strongly expanded, which represents the start of a wide set of new opportunities.
For this new flight, the Airport prepared a special celebration for the passengers who arrived and departed today, with the Dragon and Lion Dance, as well as the offering of souvenirs and other entertainment actions. The Minister for Planning, Pedro Marques, the Secretary of State for Infrastructure, Guilherme Oliveira Martins, and the Secretary of State for Tourism, Ana Godinho, were present at the celebration.
It should be noted that Lisbon Airport has been preparing for the special characteristics of these passengers, having reinforced signage, having built specific operational and commercial information for distribution to Chinese passengers in these flights and having also adapted its website to Mandarin (https://www.aeroportolisboa.pt/zh-cn/lis/home/). Lisbon Airport also obtained the Welcome Chinese/Red certification, given by the China National Tourism Administration, and is now able to meet the expectations of Chinese passengers.