Working at ANA
Fields of activity
We invest in our people and embrace team work, resilience, competitiveness, innovation, with a strong emphasis on excellence. That's what our corporate culture is all about!
We focus on our physical and financial assets on a daily basis but, most of all, we focus on our human assets, achieving levels of competitiveness of which we are very proud.
Airports are complex structures, each one representing a huge challenge in terms of infrastructure management, involving different and varied fields of action.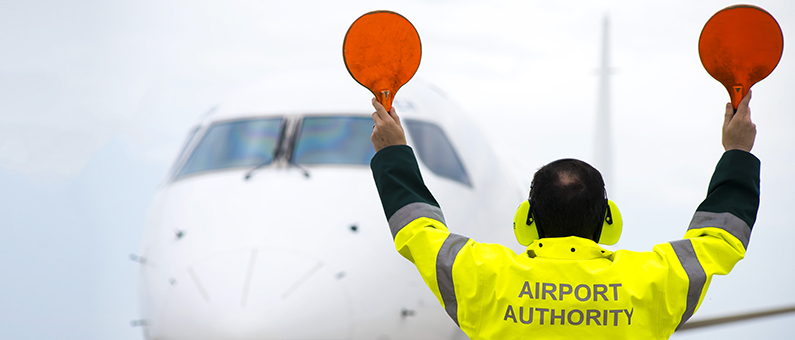 OPERATIONS

For those who like to work in the field, you can find many career opportunities in areas such as operational management, ground handling, airport operations, rescue operations, safety and security, and facilitation.

It thus involves all the preparation and management of flights and their related aircraft, as well as risk control and airport and logistics management.

ENGINEERING, ASSET MANAGEMENT AND MAINTENANCE

For more technical profiles, ANA offers a set of challenges related to project development, asset management, technical support and maintenance of our infrastructures through planning, study, construction, development and monitoring of systems and equipment and respective facilities.

COMMERCIAL AVIATION AND NON-AVIATION

For people oriented towards results, objectives and relationship with different stakeholders, ANA offers opportunities in a unique and challenging business, to maximize the revenue from airport activities and services, as well as to efficiently manage the commercial development and monitoring of the respective commercial services and customer relationships.

INNOVATION AND DEVELOPMENT

For those who want to be one step ahead and are always looking to create and innovate, ANA promotes an ecosystem of innovation through solutions that help customers, users, employees and stakeholders to promote intelligent infrastructures, excellence in Operations and user experience.

SUPPORT

Our headquarters services that support all other areas of activity offer unique challenges in a wide range of areas (Human Resources, Financial, Legal, Procurement, Information Technology, Communication...). Team spirit is also a success factor in these areas.
Corporate
ANA - Aeroportos de Portugal