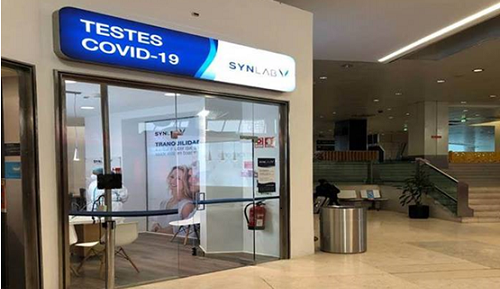 COVID-19 tests - Synlab
The Synlab space in the P1 Car Park (Departures zone) performs PCR (swab) / PCR Express (swab) / Rapid Antigen (swab).
Although customers are attended on a first come first served basis, booking and paying for the test through the SYNLAB Access app allows for faster service as there is an exclusive queue for customers with a SYNLAB Access booking, faster than the others. Tests can also be performed without an appointment.
Customers are advised to arrive as early as possible (4h before the flight in the case of antigen tests) as there may be a waiting time.
At the Departures Unit, located opposite the CTT, customers can obtain all information about the COVID-19 tests, the SYNLAB Access app or request to print their results.
More information on tests at airports here.
Synlab Access - Apps on Google Play ‎
Synlab Access na App Store (apple.com)