Environment & Sustainability
Our commitments
ANA - Aeroportos de Portugal, SA, has presented and is currently implementing an ambitious strategy for the future. The definition of short, medium and long-term goals encourages continuous improvement in the company's environmental performance and ensures responsible company growth, with a close eye on conservation of the ecosystem.
ANA's Integrated Management System (IMS) defines the priority areas of environmental intervention, based on the company's Environmental Policy, as well as for other areas. The IMS has had ISO 14001 certification since 2008.
ANA's operation is in line with AIRPACT 2030, an environmental strategy applicable to all 65 airports in the VINCI group, which defines three main areas of intervention:
• Energy and Climate Change;
• The Circular Economy and Waste Management;
• Water and the Natural Environment.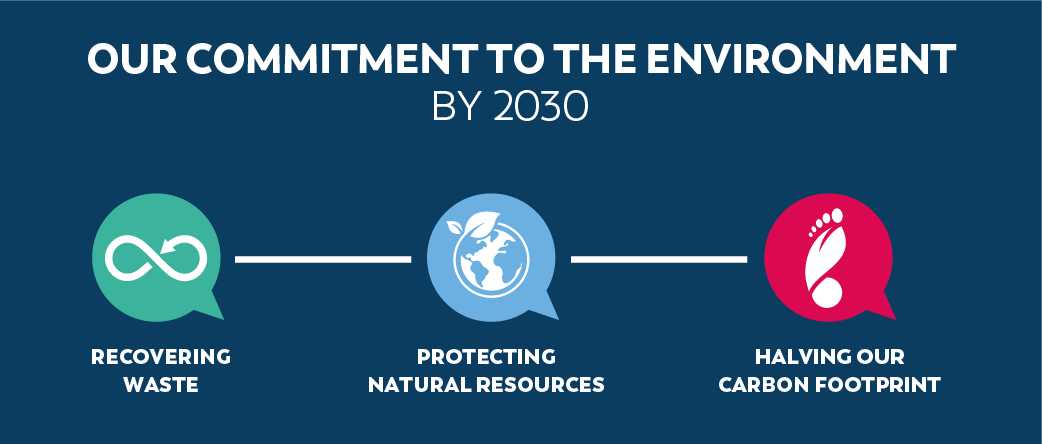 The trajectory for this environmental strategy is also compatible with the new ACI Europe strategy for carbon neutrality in 2030 (net zero emissions) – a commitment formally accepted by ANA in 2019.
Already in 2021, ANA has redefined its strategic environmental goals, aimed at reinforcing the effectiveness of the company's environmental management.
Of note is ANA's commitment to the Business Council for Sustainable Development (BCSD) Portugal on the subjects of Biodiversity and Sustainability, through joining the "Act4nature", "Nature is everyone's business" and the "Companies for Sustainability Manifesto" programmes.
• Act4Nature Portugal: Promoted by BCSD Portugal, under the scope of the international act4nature programme, the aim of the initiative is to encourage companies to protect, promote and restore biodiversity. Through this pact, ANA has undertaken not only the general commitments of the initiative, but also a set of individual commitments, based on the commitments undertaken by the VINCI group when it joined Act4Nature International in 2018, as well as the many speciality studies carried out by ANA airports in recent years.
• Companies for Sustainability Manifesto: Launched in 2020, this initiative from BCSD Portugal is aimed at making companies aware of the importance of sustainability.
It should be noted that ANA – Aeroportos de Portugal, SA, has also signed the Lisbon Green Capital Commitment 2020 — Climate Change Lisbon 2030 and has joined the Corporate Mobility Pact for Lisbon City.
Corporate
ANA - Aeroportos de Portugal