Press
29.11.2016
Blue Air connects Turin to Lisbon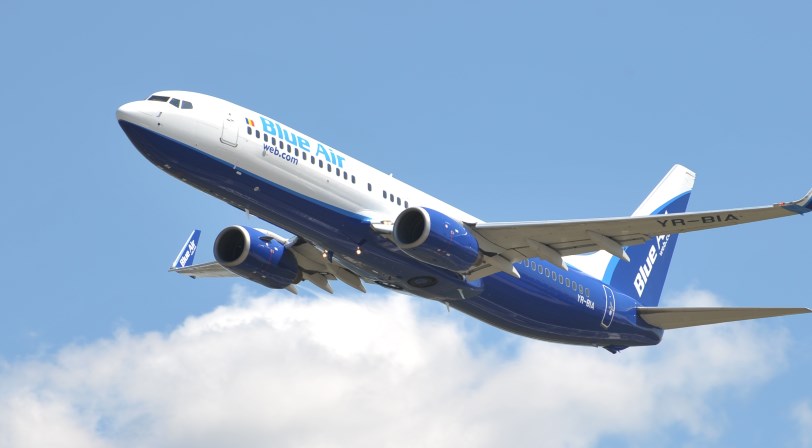 Blue Air, the hybrid low cost airline, announced today a new direct connection between Turin and Lisbon, becoming Blue Air's second route to Lisbon Airport, as it began flights from Bucharest in June this year.
The new flight to Turin starts on the 1st of June 2017, three times a week and will be operated with the company fleet aircraft, Boeing 737-500 with a capacity of 120 seats. Interestingly, Lisbon passengers can take advantage of Blue Air's extended offer of further connections to several Italian destinations via Turin, namely, to Alghero, Catania, Naples, Rome Fiumicino as well as Lamezia Terme. The airline flies to over 90 destinations and has eight operational bases: Bucharest, Bacau, Cluj- Napoca Constanta, Liverpool, Iasi, Larnaca and Turin.
ANA Aeroportos de Portugal is very pleased with this announcement and reinforces that this new route will contribute not only to increase Lisbon Airport's connectivity and multiplicity of options for outbound passengers but also to the ever growing number incoming tourists to Portugal.
Tudor Constantinescu, CCO of Blue Air, believes that this new connection will respond to the growing demand of customers for the destination and said today in Turin:
"We are elated to be expanding our presence at Lisbon, with the addition of our second non-stop route, this time being launched from our Turin base on 1 June 2017. The Portuguese capital makes a great new addition to our Turin network, and we are pleased to add this vibrant and attractive community to our rapid growing route map from the gateway to the Piedmont area. One of the key opportunity with having regular operations between Turin and Lisbon is the favorable mix of passenger traffic that will support a strong and un-seasonalized volume of traffic all year long. We would like to thank both Turismo de Portugal and Lisbon Airport for their support provided in the launch of our latest addition."
For more information visit the airline website www.blueairweb.com
Corporate
ANA - Aeroportos de Portugal