Environment & Sustainability
Environmental performance
ANA, part of the VINCI Airports group, is responsible for some airport infrastructure that is of vital importance to the economy of Portugal, both locally and nationally .
Aware of its responsibility to all its economic agents, ANA works hard every day to minimise the impact arising from the growth in its activity. Therefore, the company strategy is defined according to the characteristics, traffic and location of each airport, also taking the environmental and social context around them into account.
ANA believes it is responsible for adopting and divulging clear guidelines for the future and raising awareness of environmental problems among airport operators, users and staff.
ANA undertakes to monitor, control and reduce the impact of its activity on the local communities and surrounding areas, making every effort to ensure responsible, operation that is consistent with the principles of sustainable development, at micro and macro levels, and promote balance between the environmental, social and financial components.
The work done has made it possible to present a summary of the Environmental Performance of ANA – Aeroportos de Portugal, SA.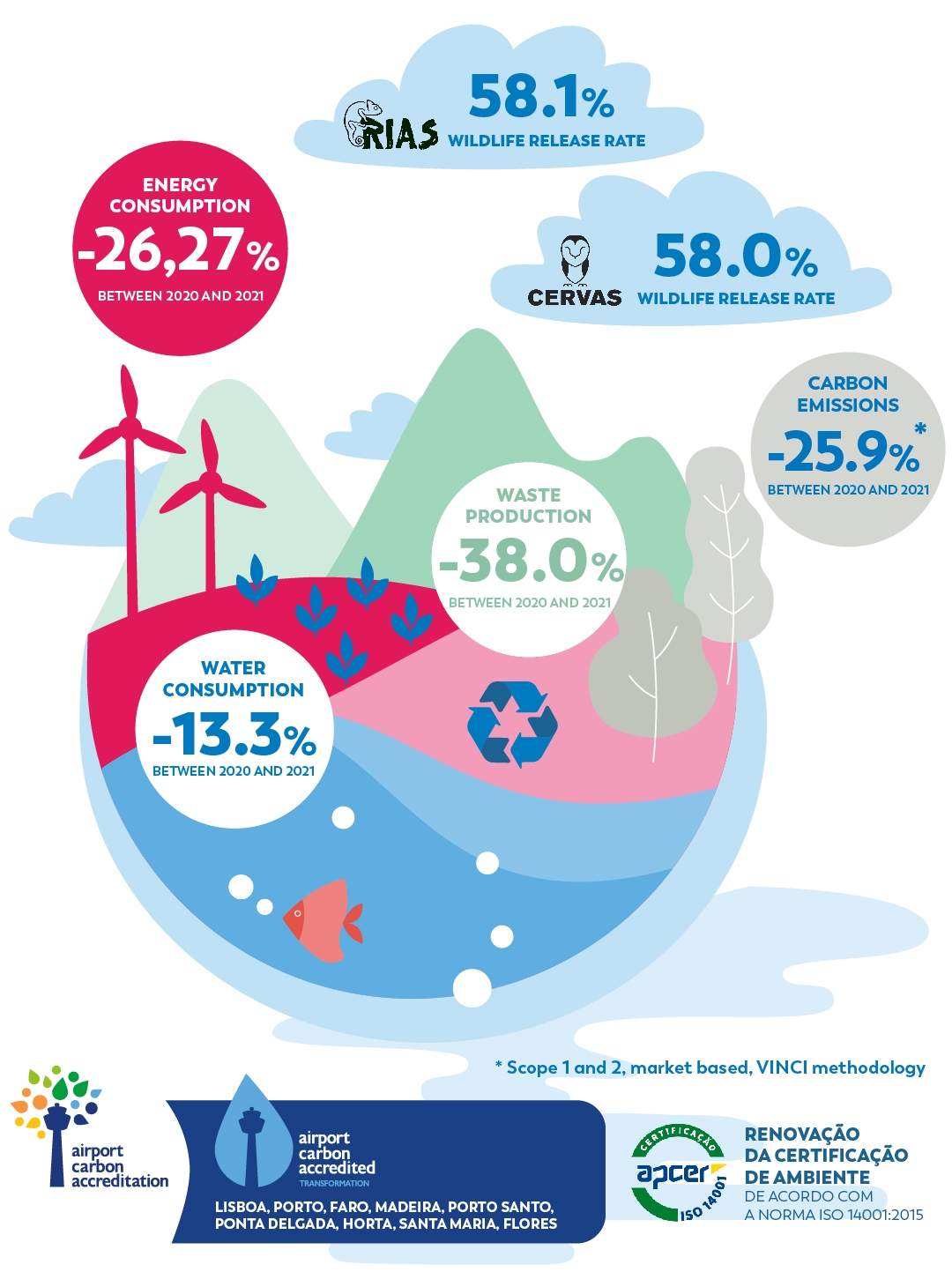 To read our Environmental Performance Reports, click here.
Corporate
ANA - Aeroportos de Portugal