Press
17.03.2016
Cycling & Walking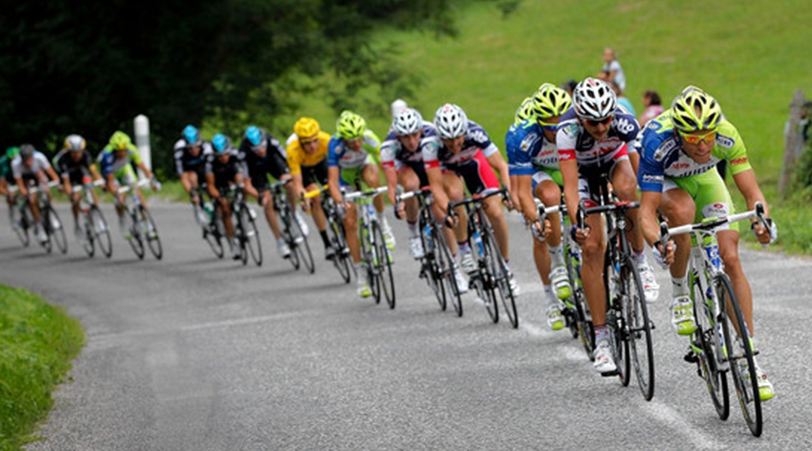 NEW TOURISM PRODUCTS TO COMBAT SEASONALITY
Algarve in Cycling & Walking's international route
Rehabilitating the existing routes and establishing new ones for walking and cycling trips, creating maps showing the integrated options available, committing to promote the new tourism product, and creating a network of supporting services that improve the experience and meet its needs, are some of the measures recommended by the study on developing Cycling & Walking tourism products that ANA – Aeroportos de Portugal commissioned from TDI – Tourism Development International. 
At a European level, the demand for this type of product is growing and is already worth 8.9 thousand million euros in trips that involve one night stays, and 35 thousand million euros for activities lasting only a day.
This study is the starting point for the launch of the Program for the development of Cycling & Walking 2016-2019, which aims to ensure a work of product structuring and international communication, held on a strong articulation between public and private stakeholders, led by a institutional partnership composed by Amal, ERTA, ATA and Turismo de Portugal (Portuguese Tourism Authority).
Algarve is a mature touristic destination, with an offer focused on Sun & Sea and Golf, with evident needs of a diverse touristic offer, susceptible of competing with another markets, especially in winter time. 
Seasonality is, admittedly, one of the problems on Algarve's sustainability as a touristic destination, being assumed as a priority the development of the offer, capable of capturing international touristic flows in medium/low seasons, on which it suffers substantial breaks on flows and touristic income.
The Cycling & Walking activities develop mainly in that period and register a growing demand from the main markets source for the region.
Algarve already features routes and tracks adequate for the practice of those activities, from which are highlighted Ecovia do Litoral (Eurovelo), Via Algarviana, Rota Vicentina, Rota do Guadiana, among other pedestrian and cycling paths which ally to the region's characteristics, such as the mild climate, the landscape diversity, the safeness of the destination and the existence of a more capacitated corporate structure on the offer of touristic services to these segments.
For Luís Araújo, President of Turismo de Portugal, "the Program for the development of Cycling & Walking in Algarve has an underlying effect which is demonstrative and replicable for other country regions, assuming a primary role in Portugal's international positioning strategy as an excellence destination for the practice of those activities past the high season".
In the purpose of the now signed Protocol, the entities agree to develop a Plan of Action to identify priority projects and initiatives framed in its respective areas of competence.
In addition to commissioning this study, ANA – Aeroportos de Portugal has made other efforts to combat the effects of seasonality at Faro Airport, increasing the offer of air transport. This has been done within the scope of its responsibilities for developing routes; work that it has undertaken in close partnership with Turismo de Portugal and with the Associação de Turismo do Algarve (Algarve Tourism Association). The results have started to be felt, and the average annual growth in commercial passenger traffic in the IATA Winter period between 2014 and 2015 was 20%. This number compares to a rise of 2.6% between 2005 and 2015.
Moreover, in 2015, Faro Airport achieved a traffic record of 6.4 million passengers, 4.4% more than the previous year. To sustain this growth, by 2017, ANA will invest around 35 million Euros in a major remodelling of the passenger terminal. 
According to the Manager of ANA Aeroportos, Luís Vaz, "we are investing in Faro Airport because we believe in the future development of the region and in the capacity that we will have to overcome the challenge of seasonality together".
Documentation:

Algarve Presentation_23 02 16.pdf

Algarve Situation Analysis Report 8th January 2016.pdf

Algarve Products Assessment and Development Action Plan - Cycling and Walking Final Report.pdf

Algarve Products Assessment and Development Action Plan_Appendix.pdf
TAGS