Press
Be on time for time flies and so must you to have the time to feel at home
25.10.2017
VINCI Airports launches its first international Innovation Challenge as it prepares to welcome participants to the Web Summit in Lisbon airport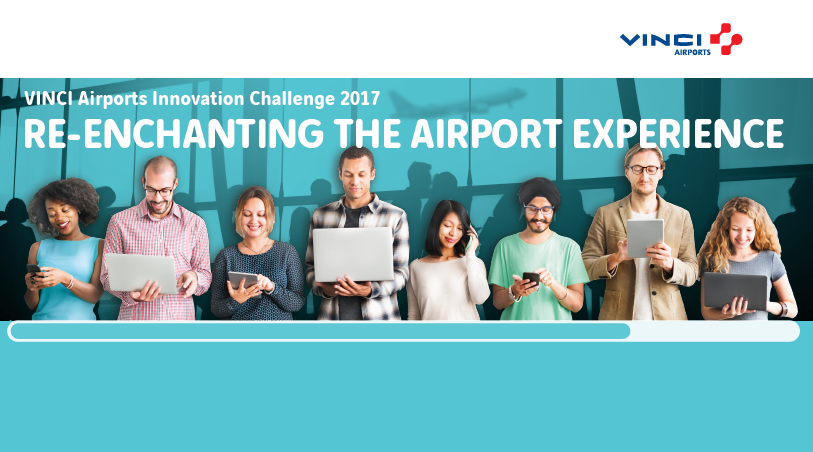 Lisbon airport will welcome several thousand participants joining the Web Summit that will be held in Lisbon from 6 to 9 of November 2017.
VINCI Airports launches an international Innovation Challenge dedicated to startups to identify innovative and promising initiatives that reinvent the customer experience in airports.
More than 60,000 participants are expected in Lisbon between 6 and 9 November for Web Summit, one of the world's largest tech gatherings.
For the second year in a row, Lisbon Airport will play a key role in the smooth running of the show. Professional welcome and orientation, easy check-in process, simplified Wi-Fi access to ensure a seamless path to the thousands of "geeks" visiting from all around the world… All of VINCI Airports' skills will be at play to make this event a success.
Beyond its role as host airport and event partner, VINCI Airports announces the launch of an Innovation Challenge dedicated to startups offering a service or a solution that contributes to improve the passengers' experience at the airport. More details and application on this website: www.vinci-airports.com/innovation-challenge/
Leveraging innovation from multiple sources, VINCI Airports is continuously seeking new solutions designed to enhance service quality, convenience and the overall passenger experience. VINCI Airports' Innovation Challenge is aimed at detecting promising startups offering a technology or a concept that could feed this objective.
The winners of the competition will be accelerated by VINCI Airports and will thus be able to benefit from support by mentors and experts of the group, and the possibility of experimenting their services or innovative products, under real conditions, in one of an the network's 35 airports. A 5.000€ endowment will also be gifted to the winners to kick-start their project.
For Nicolas Notebaert, CEO of VINCI Concessions and Chairman of VINCI Airports, "More than taking a plane, a visit to an airport should be about living an experience that is as connected as possible, in a seamless, enjoyable and stress-free environment. This challenge is a clear signal of how we are digitizing our airports and illustrates the priority we place in making innovation integral to our value proposition."