Press
26.09.2019
ANA Aeroportos joins World Tourism Day celebrations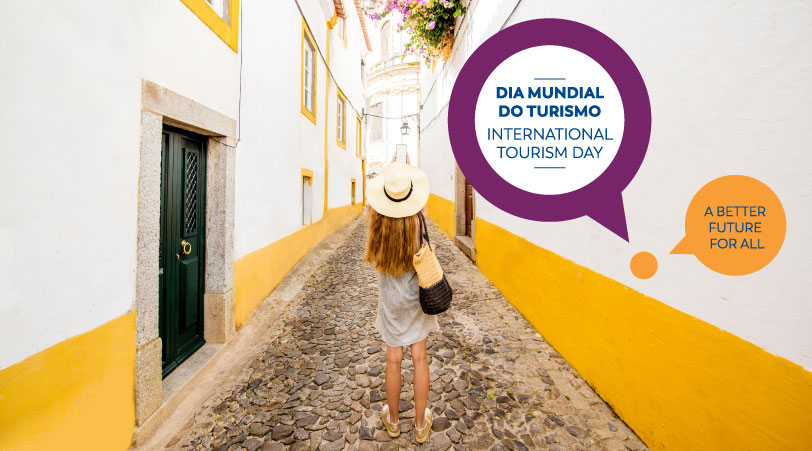 World Tourism Day is celebrated on 27 September and, in recognition of its important impact on this sector, ANA – Aeroportos de Portugal will mark the date with several initiatives in its airport network.
At Faro Airport, this day will be celebrated in partnership with Região de Turismo do Algarve (Algarve Tourism Region) and Orquestra Clássica do Sul (Southern Classical Orchestra). The ceremony takes place in the terminal and starts at 5 p.m., followed by a concert in the airport's platform – a restricted area, gathering musicians, the conductor, the choir of Orquestra Clássica do Sul, as well as Orquestra Filarmonia das Beiras (Beiras Philharmonic Orchestra), Orquestra do Norte (Northern Orchestra) and fado singer Katia Guerreiro for an unprecedented performance.
In partnership with Direção Regional de Turismo (Regional Tourism Directorate), passengers are invited to have a taste of Madeira wine at Madeira Airport, as well as other regional products, while enjoying a performance by a regional ethnographic folk group.
The action programme for Porto and Lisbon includes performances by OSJ – Orquestra Sinfónica Juvenil (Youth Symphony Orchestra). At Porto's Francisco Sá Carneiro Airport, passengers will be greeted by a brass quintet in the arrivals public area at 3:30 p.m. At the same time, at Lisbon's Humberto Delgado Airport, a string quartet will perform in the departures public area.
At the Ponta Delgada, Santa Maria and Horta airports in the Azores, the day will also be marked by the announcement of a campaign alluding to the event: "World Tourism Day – a Better future for all".
On this occasion, Francisco Pita, ANA Aeroportos Director, observes, "Portugal is a peripheral destination, and more than 90 % of the tourists who visit us arrive by plane." He adds, "The tourism sector has grown significantly, and has been a cornerstone of economic growth and dynamisation of the labour market. The impact of airport activity in our country is undeniable. Alongside the sector's stakeholders, ANA is proud to promote the best efforts for the development of the sector.