Press
28.03.2017
Faro very close to Warsaw this summer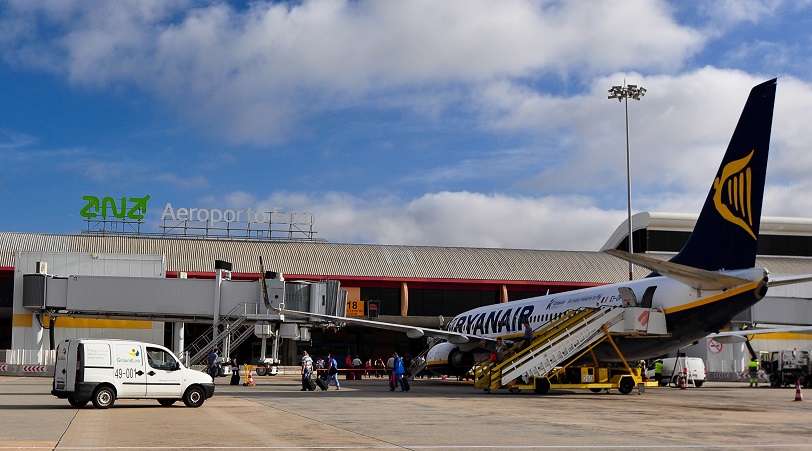 Last Sunday (26 March), Faro Airport and Ryanair inaugurated the new Warsaw – Faro – Modlin route.
The new route to Warsaw, operated throughout the entire summer season with two weekly flights by Ryanair in a Boeing 738, will represent a total offering of 23,436 seats.
In addition to the Warsaw – Modlin Route, the Irish airline with a base in Faro will offer nine new regular services this summer, i.e.: Aberdeen, Belfast, Cardiff, Frankfurt am Main, Hamburg, London-Luton, Marseille, Newquay and Newcastle.
According to statements by Ryanair's representative, Barbara Casanova – Sales and Marketing Executive for Portugal and Spain, "the extended offering of 10 new regular services by Ryanair will enable the transportation of 2.4 million customers per year and support 1,800 jobs at Faro Airport, stemming from [the Company's] commitment to continue to bring tourism and to create new jobs in Algarve and in Portugal." Delighted with the continued growth of Ryanair in Faro since its first flight, in 2013, Barbara Casanova also said, "We expect to continue to see considerable levels of growth, stimulated by our unbeatable formula of low prices and excellent customer service – 'Always Improving'".
Ryanair is the airline that transports the most passengers from/to Faro, having been responsible for over 27% of this airport's traffic in 2016.
Corporate
ANA - Aeroportos de Portugal