Press
29.03.2017
"Smiling Day 2017" - Connecting passengers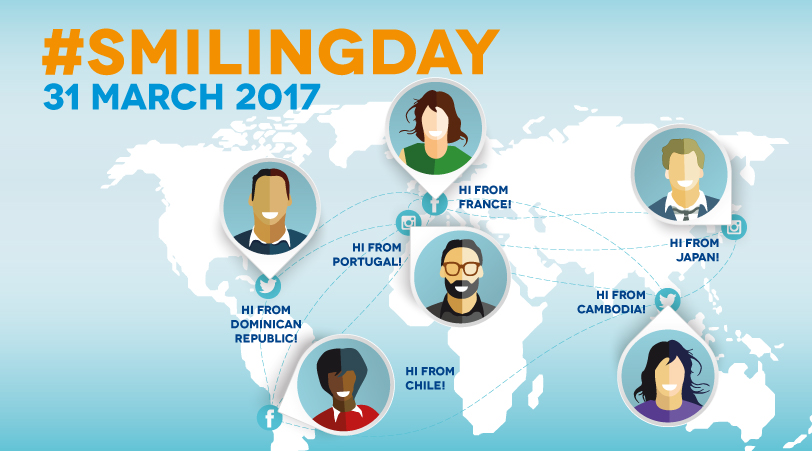 Next Friday, March 31st, the airports in the VINCI Airports network are taking part in a day-long event where passengers and airport staff come together and enjoy a moment. The 2017 event will include a new and interactive concept connecting passengers in VINCI Airports' network.
For the first time, all of the airports in the network, in Japan, France, Portugal, Cambodia, Dominican Republic and Chile, are organizing "Smiling Day," VINCI Airports' flagship event for customer care, loyalty-building and passenger services.
On Smiling Day, all airport staff, no matter their job, reach out to passengers and offer them a friendly welcome. In 2016, almost 132,000 passengers departing or arriving on 1070 flights were greeted by 970 employees.
The 2017 edition introduces an interactive and international concept. Indeed, Smiling will bring together the teams and passengers of six different countries. In 11 of the 35 participating airports, the welcome area will be equipped with a camera and a screen, broadcasting live the exchanges between travelers and VINCI Airports employees.
Held annually since 2012, Smiling Day embodies VINCI Airports' desire to offer passengers a unique level of quality of service, with the goal of paying close attention to passengers' expectations in order to offer them innovative services and make their customer experience even smoother and more pleasant.