Press
31.03.2017
Airports celebrate Smiling Day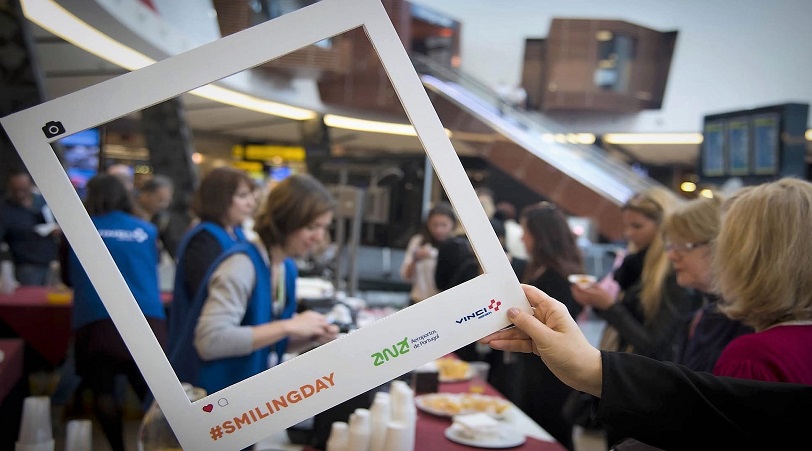 "Smiling Day" was celebrated today at the 35 airports owned by Vinci Airports, in 6 countries.
In Portugal, from 10h00 to 17h00, the passengers were received greeted by volunteers belonging to the different entities working at the airports. The elements of the teams, beside welcoming the passengers with a smile, created an environment for socialization in which typical local sweet products were offered.
The typical sweets included: pastel de nata (Lisbon), carob and almond biscuits (Faro), corn and cinnamon biscuits and olive oil biscuits (Porto), beer biscuits (São Miguel), ear biscuits and júlias (Santa Maria), Azorean sweet bread of massa sovada (Horta), raivinhas (Flores) and passion fruit and honey cake chocolates (Madeira and Porto Santo).
In the 9 airports under ANA management that were part of this action, were involved 192 volunteers that greeted around 118 thousand passengers that arrived or departed in the 836 flights scheduled for the period in which the action took place.
Corporate
ANA - Aeroportos de Portugal