Press
14.06.2017
ANA, TAP and EGEAC together for Lisbon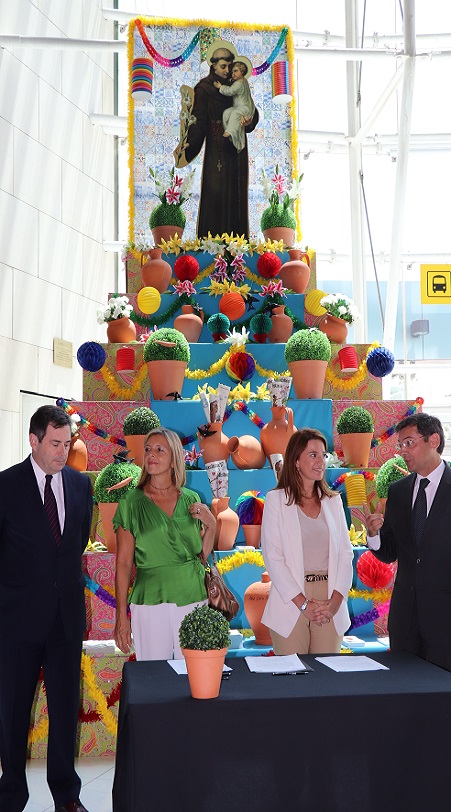 Taking Lisbon to the World is not only an obligation to all those who interact with the city, but also a mission of its key partners.
The heritage, and the cultural and artistic activity of the Portuguese capital are some of the highest expressions of its authenticity and uniqueness, and make proud all of those who call it "their home".
For that reason, ANA Aeroportos de Portugal, through Humberto Delgado Airport, EGEAC(1) and TAP – fulfilling their missions as the city's key partners –, are now joined to promote, via the synergies they generate, the dialogue between the city and its local, national and international audiences, in a project that is as innovative and disruptive as it is challenging.
To provide opportunities for contact with artistic and cultural works and with the heritage of Lisbon – in uncommon and public areas and at unlikely times –, to over 22 million passengers or just to those who go to the Airport or work within the airport community, is enough motivations for all the parties to "get to work".
It is also one of the reasons why ANA, EGEAC and TAP signed, on 14 June, at around 12:30 PM, in the Airport's Public Arrivals area, next to the throne of St. Anthony, a Cooperation Protocol that will serve as the name for this adventure to benefit the city, the country and those who live, work or visit Lisbon.
(1) EGEAC is responsible for managing some of Lisbon's key cultural spaces and for organising Festas de Lisboa and other street festivals.
Corporate
ANA - Aeroportos de Portugal