Press
06.10.2020
Gulbenkian scholarships worth half a million euros for higher education students | Sponsored by VINCI – the VINCI Programme for Citizenship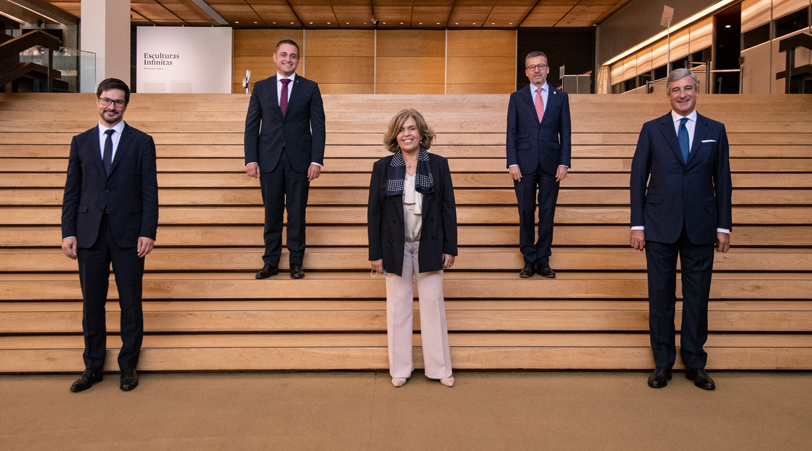 Applications are open for Gulbenkian Mais Scholarships up to 31 October for Higher Education students with the best results and fewer financial resources. This year's scholarships are sponsored by the VINCI Programme for Citizenship.
The scholarships are aimed at providing support for the education of young people of recognised merit and with high potential, but who do not have the economic resources to continue their studies at bachelor, master and integrated master's levels.
This year, the Gulbenkian Mais Scholarships represent an investment of half a million euros (in new scholarships and renewals of ongoing scholarships), corresponding to the sum of €3000 per academic year (10 months, i.e. €300 per month), for students unable to live at home, and €1500 (10 months, i.e. €150 per month) for students living at home. The scholarship can be renewed annually, up to the conclusion of the master's degree, provided the scholars show good academic performance in their university studies.
For Carlos Moedas, Trustee of the Gulbenkian Foundation, these are "scholarships that will change lives, providing support to those who need it most. In these times of crisis, the need for these scholarships is even more pressing and so we will continue to keep our focus on young people." Carlos Moedas added that the scholars are also part of the Gulbenkian Scholars Network "where they are given the opportunity to get to know people with different interests who could provide them with important help for their future".
This year, the Gulbenkian Mais scholarships have received a significant reinforcement through a partnership with the VINCI Group which, under the scope of the COVID-19 fund, through the VINCI Programme for Citizenship, is contributing to social initiatives, particularly for access to education, at this time of greater social fragility for families. Thierry Ligonnière, President of the VINCI Programme for Citizenship and CEO of ANA Aeroportos de Portugal, is "very happy with this partnership which, by supporting education and talent, is promoting social inclusion and equal opportunities, thus contributing to progress and development in local communities". For Thierry Ligonnière, this "is the goal pursued by the Fondation VINCI pour la Citè and by the VINCI Programme for Citizenship."
The first phase of applications, from 1 to 31 October, is for students from all over the country applying for the first time to their first year in a higher education course, with an entrance average of over 17 points.
The second phase, from 1 November 2020 to 1 July 2021, will be aimed at higher level students with immediate and urgent needs arising from changes in the socioeconomic situation of their household during the academic year (drop in income, layoffs, dismissals, etc.)..
Corporate
ANA - Aeroportos de Portugal