Press
24.06.2023
Porto Santo airport will have a new sustainable terminal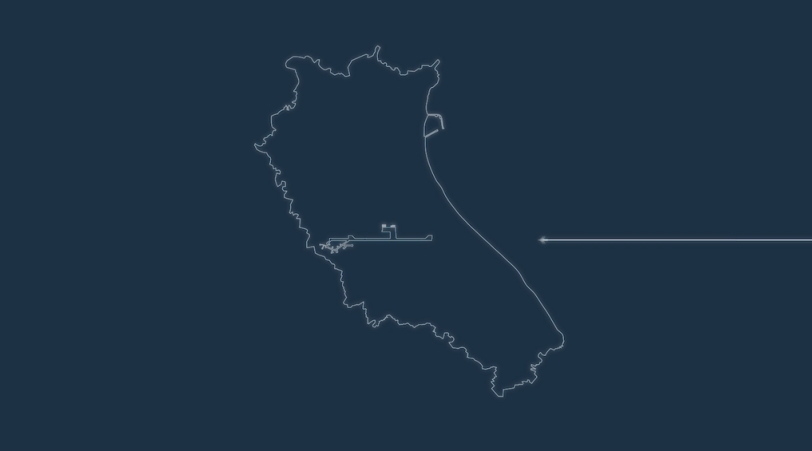 ANA | VINCI Airports presented the New Terminal at Porto Santo Airport, designed to double the Terminal's capacity, and which will contribute to make the airport a net zero emissions one.
With a strong focus on operational flow management and service quality are expected to be concluded by the end of 2025.
This is an ambitious investment, both in terms of capacity and in the environmental goals it aims to achieve.
Integrated in the surroundings and natural resources of the island, the New Terminal will combine sustainability and operability. The project was designed to provide fluidity in the boarding and disembarkation routes, focusing on comfort and quality of service for passengers and the airport community.
Sustainable construction strategies were included, from solar protection and natural ventilation to water reuse and choosing environmentally sustainable materials. The terminal is compliant with the NZEB European regulation. The architectural approach aims to provide a safe and pleasant passenger experience, favouring natural lighting and green spaces.
With this investment, Porto Santo Airport increases its passenger processing capacity per hour in the several airport subsystems: check-in, security screening positions, baggage claim and baggage handling system – benefiting the Region's tourism activity and operational challenges.
Intended to be a reference in terms of sustainability, this terminal is also characterised by its energy efficiency:
- energy management and efficiency energy equipments are part of decarbonization plan, which allowed to reduce by 90% the internal emissions (scopes 1 and 2) in 2022, compared with 2018
- the future 176kWp-photovoltaic plant developed by SunMind, VINCI Concessions subsidiary dedicated to solar energy, which will ensure the production of 25% of electricity for self-consumption
- the supply of electricity and air conditioning to aircraft, allowing the auxiliary power units (Air Power Unit) to be switched off when parked
- a full electric fleet.
In a year that airports are reaching traffic records, ANA|VINCI Airports continues its commitment to the Autonomous Region of Madeira, presenting more routes and frequencies, essential for the connectivity of residents and for the development of tourism in the archipelago.
In 2022, Porto Santo Airport grew 71% in passenger traffic compared to 2021 and this year it registered an increase of almost 40% when compared to the same period in 2022. In 2023, Porto Santo Island is directly connected to the cities of Lisbon, Porto, London, Manchester, Billund, Copenhagen and Milan.
The growth in traffic and connectivity is developed with a focus on environmental and sustainability concerns. The 10 Portuguese airports of the ANA/VINCI Airports network have recently obtained the maximum level of Airport Carbon Accreditation certification, 4+, which results from the implementation of VINCI Airports' decarbonisation plan at Portuguese airports, which have already reduced their direct emissions by 49% since 2018.
VINCI Airports' Reforestation Programme at Porto Santo, a partnership with the IFCN - Institute of Forests and Nature Conservation, which will have a second phase later this year, allowing the capture of residual emissions (scopes 1 ad 2) from Porto Santo Airport until 2062.
Corporate
ANA - Aeroportos de Portugal