Press
28.02.2023
Faro Airport presents Summer season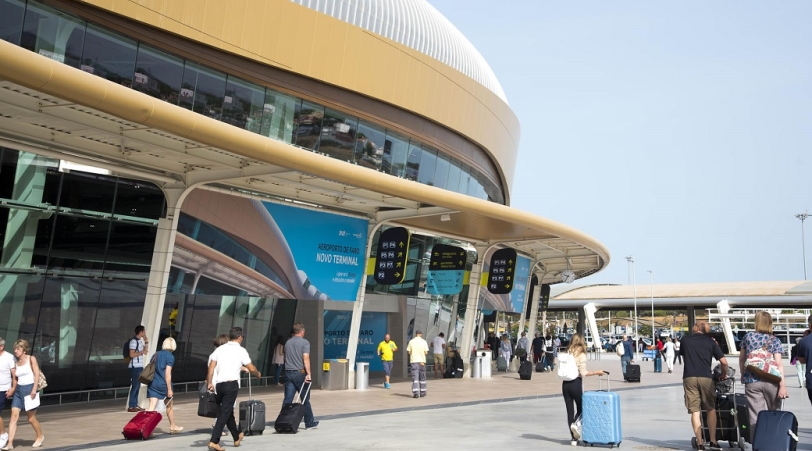 • 18 new routes, 6 new destinations
• 81 routes | 71 destinations
• Environmental action plan keeps moving forward
ANA - Aeroportos de Portugal | VINCI Airports pursues its commitment to the Algarve region by bringing more routes and connectivity this summer which is essential for the consolidation of the regional and national tourist offer and activity.
Faro Airport will have 18 new routes this summer, of which six are brand new destinations and twelve are existing routes, but now operated by more airlines, increasing and consolidating the offer and connectivity of the Algarve region.
The main source countries for Faro Airport, UK, Ireland, France, increase their offer of seats compared to summer 2019.
Highlight New routes / growth of strategic markets:
Aarhus-Denmark (Ryanair); Bilbao-Spain(Volotea); Strasbourg-France (Volotea); Rome-Italy (Ryanair).
About the based operations:
• Ryanair will place 2 more planes, going from 8 to 10, and provides 7 more new services 2 entirely new ones. In total it offers 47 routes from Faro.
• Easyjet this summer keeps 4 planes based and plans to operate 21 routes.
• The daily night stop operation of Transavia France in the route Paris, Orly.
Taking environmental performance as a priority, an ambitious strategy is also being implemented to achieve NetZero by 2030 in all ANA|VINCI Airports network. At Faro Airport the first photovoltaic plant, responsible for 30% of energy consumption, went into operation in 2022. Changes have already been made to the lighting systems (LED, HVAC, BMS), and power supply to aircraft when parked; the vehicle fleet is being renewed for electric vehicles and the VINCI Airports Reforestation Program is being developed in several regions of the country - in 2022, 2,500 trees were planted in the Tavira Forest in a partnership that will be maintained with ICNF and QUERCUS. We should mention the partnership with RIAS and the extraordinary work done in the field of biodiversity in Ria Formosa.
Corporate
ANA - Aeroportos de Portugal